Tijd voor een reisje? Dan is Barcelona een zeer leuke bestemming om een paar dagen naartoe te gaan. Maar we zouden geen Nederlanders zijn als we niet zo voordelig mogelijk naar de stad toe zouden willen gaan. In dit artikel willen we de opties eens met je doornemen om zo voordeliger mogelijk naar Barcelona te gaan, zullen we direct beginnen?
Met de auto?
De auto is natuurlijk een optie als je naar Barcelona wilt gaan, maar het is wel een flinke trip. Je zit namelijk als snel 15 uur in de auto en dat is zonder stops. Ga je voor een wat langere periode naar Barcelona, dan is dit zeker een optie. Maar de meeste mensen zullen voor een city trip eerder voor het vliegtuig kiezen.
Zo goedkoop mogelijk vliegen naar Barcelona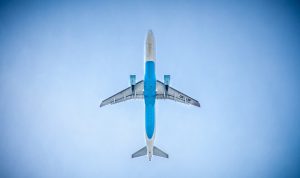 Het werkt in je voordeel dat Barcelona een populaire bestemming is, hierdoor gaan er namelijk veel vluchten vanaf Nederland. Je kunt vanaf verschillende vliegvelden vertrekken, maar ons onderzoek blijkt dat vliegtuigmaatschappij Ryanair zeer voordelige vluchten heeft. Het nadeel is dat ze alleen vanaf Eindhoven vertrekken, maar ook dat is natuurlijk prima te doen.
Als je helemaal veel kosten wilt besparen, kun je ervoor kiezen om je af te laten zetten door een vriend of familielid maar er is ook voldoende parkeergelegenheid aanwezig (tegen betaling). Je kunt bij Ryanair al een retourtje Barcelona boeken voor onder de €100,- per persoon. Hoe vroeger je boekt, hoe hoger de korting oploopt. Wil je zo voordelig mogelijk een city trip card boeken, boek je vlucht dan ruim van te voren!
Koop een City Pass
Je gaat natuurlijk niet naar Barcelona om alleen maar te shoppen (alhoewel dat er heel goed kan!) ook op cultureel vlak wil je waarschijnlijk een aantal bezienswaardigheden gaan bezoeken. Zo moet je bijvoorbeeld echt naar Sagrada Família toe.
Als je van te voren een zogenaamde City Pass aanschaft, dan kun je in veel van deze culturele dingen zonder daar een los kaartje voor te hoeven aanschaffen. Bij andere attracties of musea krijg je bijvoorbeeld korting op de prijs met de city pass. Online is er veel over te vinden en lees je precies wat de voordelen zijn. Als je zo goedkoop mogelijk naar Barcelona wilt, is de City Pass een echte aanrader!